CPC Clinical Research and High Enroll Enter into a Partnership to Address Clinical Research Participant Enrollment Challenges
AURORA, CO / ACCESSWIRE / March 16, 2023 / CPC Clinical Research, an academic research organization affiliated with the University of Colorado Anschutz Medical Campus, today announced a new partnership with High Enroll, LLC, to work on innovative and technology-enabled ways to help sites in the United States boost enrollment in pragmatic trials.
The partnership will be focused on increasing and optimizing enrollment by enabling: 1) broader healthcare provider and patient awareness and engagement tools within sites; 2) increased collaboration between sites and their surrounding healthcare systems and communities; and 3) more equitable enrollment and greater diversity in clinical trials.
In a statement by High Enroll CEO/Cofounder, Dr. Dylan Steen said "CPC Clinical Research is one of the country's most prestigious research organizations with an increasing portfolio of truly impactful studies. We are proud to have the opportunity to partner and offer our user-centric solutions and data-driven offerings to CPC's sites, investigators, and industry partners. As clinicians and researchers, we will add our first-hand experience to solving these challenges."
Torie Anderson, CPC Director Operations noted, "We are excited to partner with High Enroll to enhance trial enrollment for studies that have the potential for broad impacts on patient outcomes. As we turn to more innovative and pragmatic ways to conduct trials, we need to enable sites to pivot away from the single clinic model and harness the power of large health systems and network based enrollment. High Enroll provides an innovative engine that will not only help institutions to more efficiently recruit large numbers of patients and conduct trials with high quality, but also foster a culture of network based collaboration."

About CPC
CPC Clinical Research is an academic research organization affiliated with the University of Colorado. With over 30 years of experience managing all stages and types of clinical trials, CPC is recognized for its expertise in innovative, pragmatic clinical trial design & management for both national and international clinical research. CPC scientists are faculty at prestigious academic and medical institutions, including the University of Colorado, Denver Health, and Brigham & Women's Hospital, and have extensive experience in clinical trial research.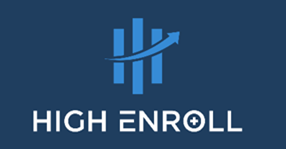 About High Enroll
Founded by experienced researchers and clinicians, High Enroll aims radically increase the numbers, speed, and diversity of research participants enrolled into clinical research studies. Our user-centric, frictionless, site-based products provide the most simple and painless solutions to bring clinical research into clinical care settings and the lives of healthcare providers, research professionals, and patients.
CPC Contact Information:
CPC Clinical Research
David Poticha, General Counsel
(303) 860-9900
[email protected]
cpcclinicalresearch.org
High Enroll Contact Information:
High Enroll, LLC
Dylan L. Steen MD MS
1-908-208-6927
[email protected]
www.highenroll.org
SOURCE: CPC